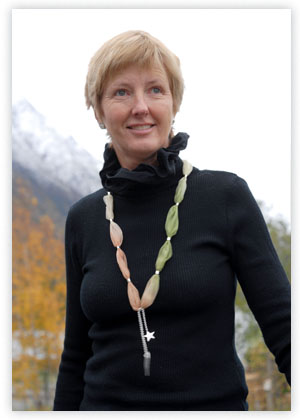 Originally from Oslo, where I received my education as a goldsmith and gemmologist, I opened my own workshop in Åndalsnes in 1990.

I create jewellery as clear-cut objects of beauty. My artistic idiom and technical solutions are simple, but never random. Much of the design work consists in simplifying shapes to give the jewellery a dashing, succinct, eye-catching quality. My predominant choice of material is silver, with additional elements of gold and less traditional materials. I often find inspiration in other art forms and architecture, in oriental culture, and in nature.

My vision is to create jewellery that points to the future and is of lasting value to those who carry it.